MinusL whole milk chocolate figures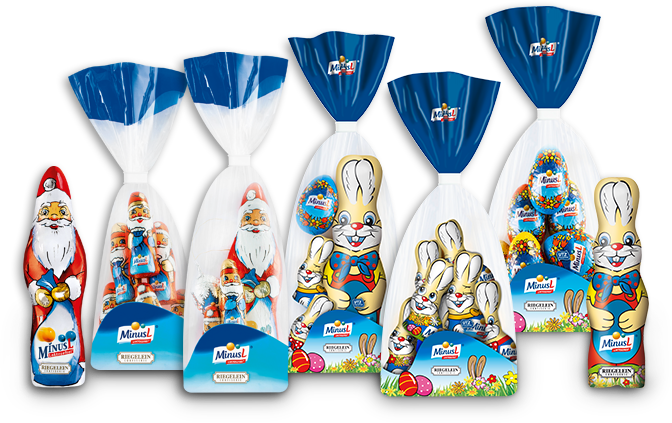 MinusL whole milk chocolate figures
What would Easter and Christmas be without chocolate? That's why there are delicious lactose-free Easter bunnies and Santa Clauses from MinusL! They are made using UTZ Certified cocoa in co-operation with the firm Riegelein.
Lactose free* whole milk chocolate
INGREDIENTS
sugar, cocoa butter, 17 % dried milk product**, cocoa mass, anhydrous, milk fat, emulsifier: soya lecithins; lactase, natural flavouring
** made of whole milk
May contain traces of nuts.
Nutritional facts
Average nutritional values per 100 g:
Energy

2454 kJ / 590 kcal

Fat
- of which saturates

40.4 g
26.5 g

Carbohydrates
- of which sugars

50.0 g
49.0 g

Fibre

2.0 g

Protein

5.5 g

Salt

0.15 g