Download Area
Download our MinusL informational material free of charge here.
The MinusL Flyer in German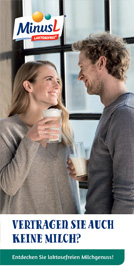 This MinusL Flyer supplies brief and concise information about lactose intolerance in German.
The MinusL shopping planner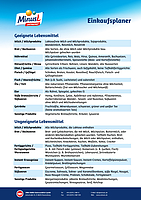 The MinusL Shopping Planner helps you in choosing between foods & beverages that are suitable and unsuitable.
The MinusL diet and symptoms diary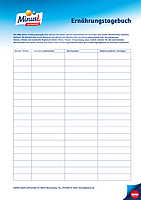 In the following Diet and Symptoms Diary you can write down the kinds of products you have eaten and whether symptoms of discomfort occurred as a result. It's the easiest way for you to reconstruct the minimum amount of lactose before your symptoms of discomfort set in.