Natural. Sustainable.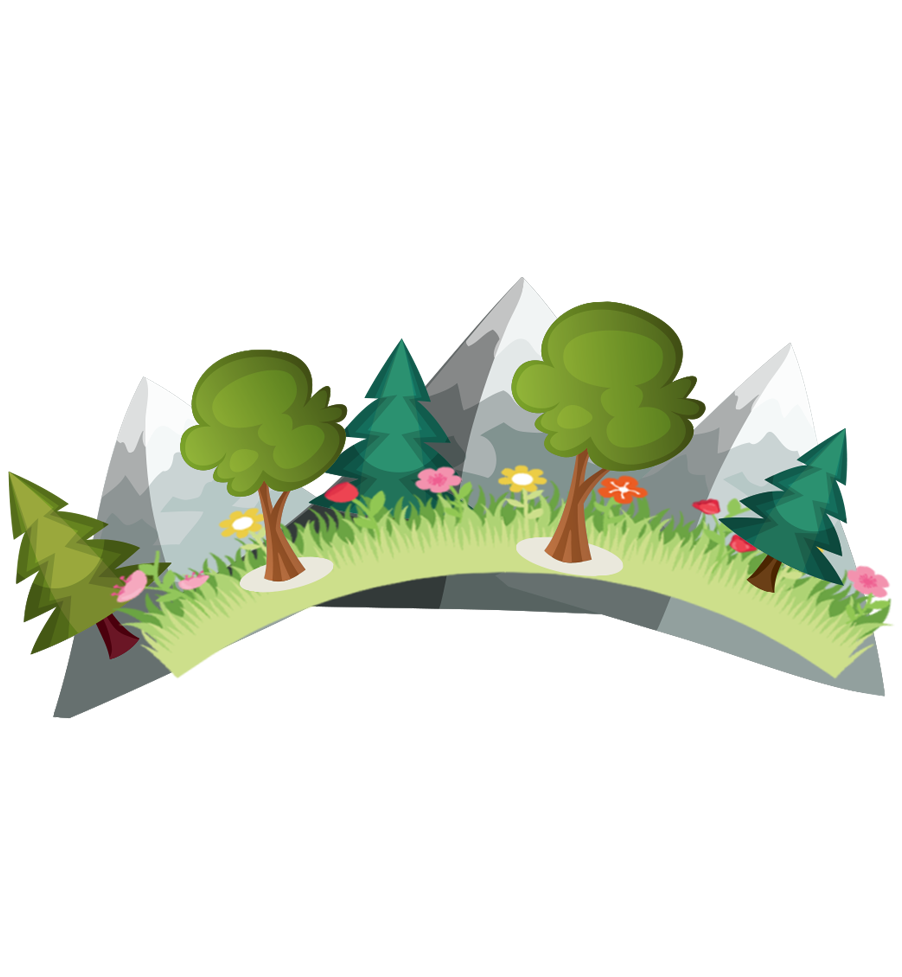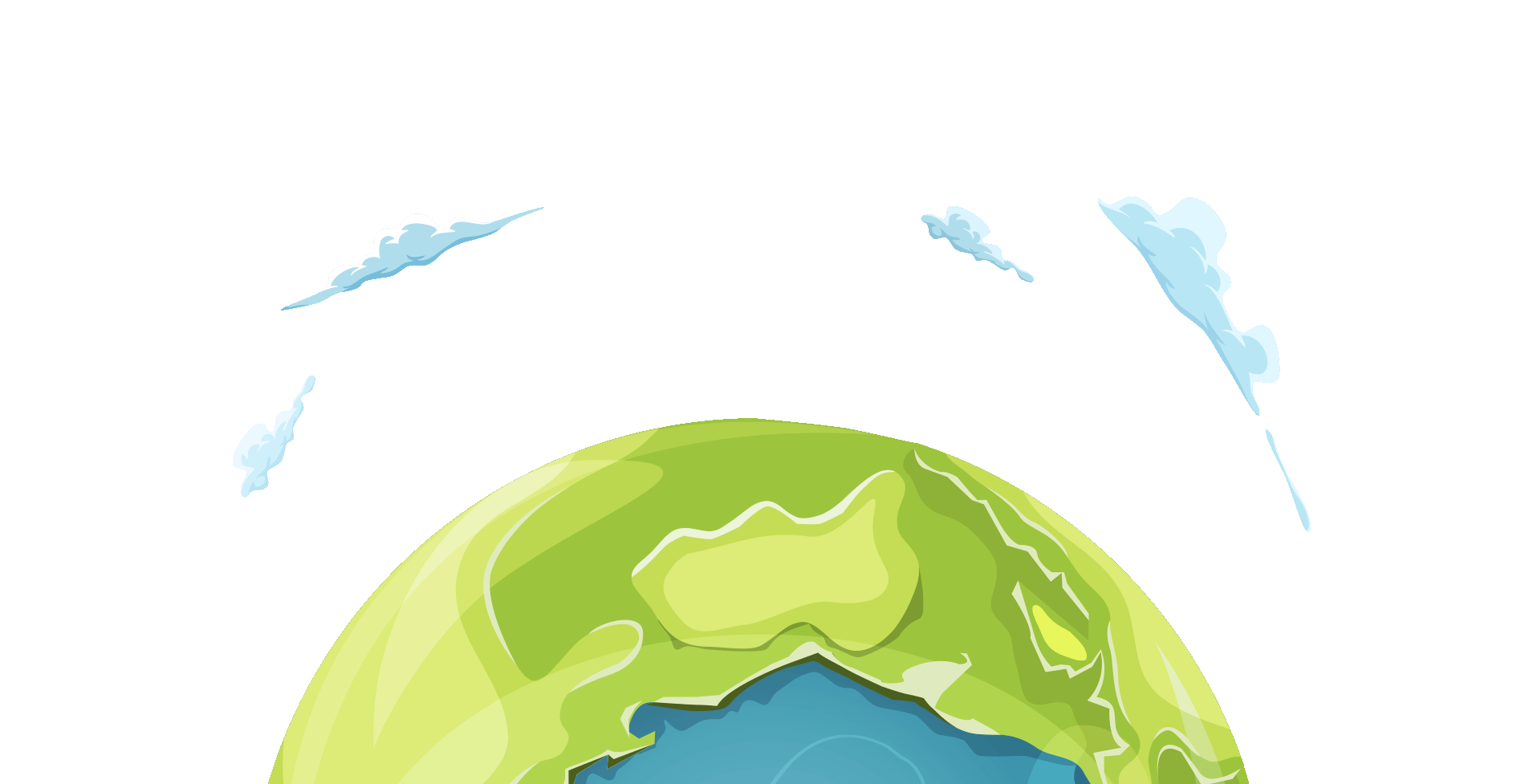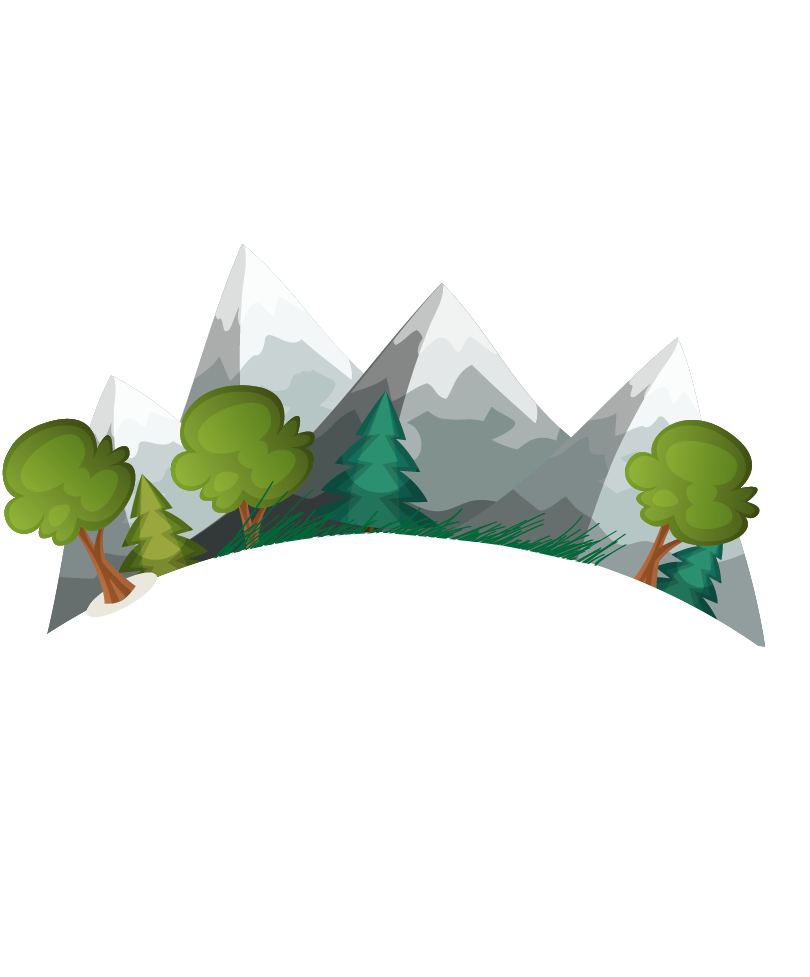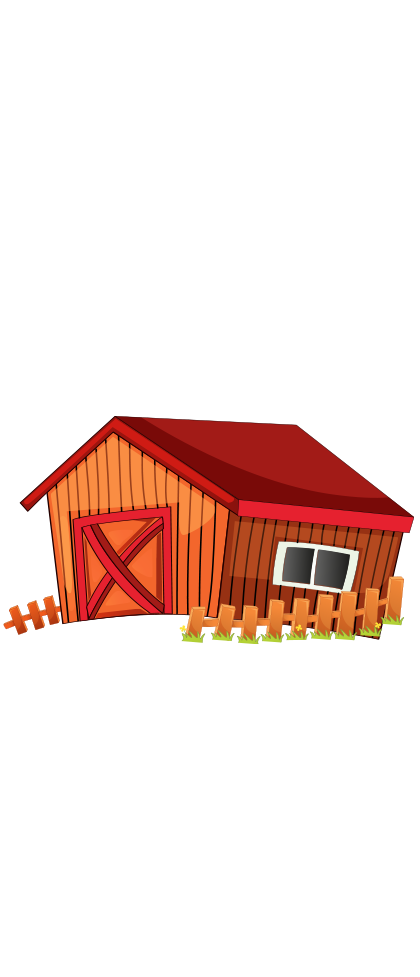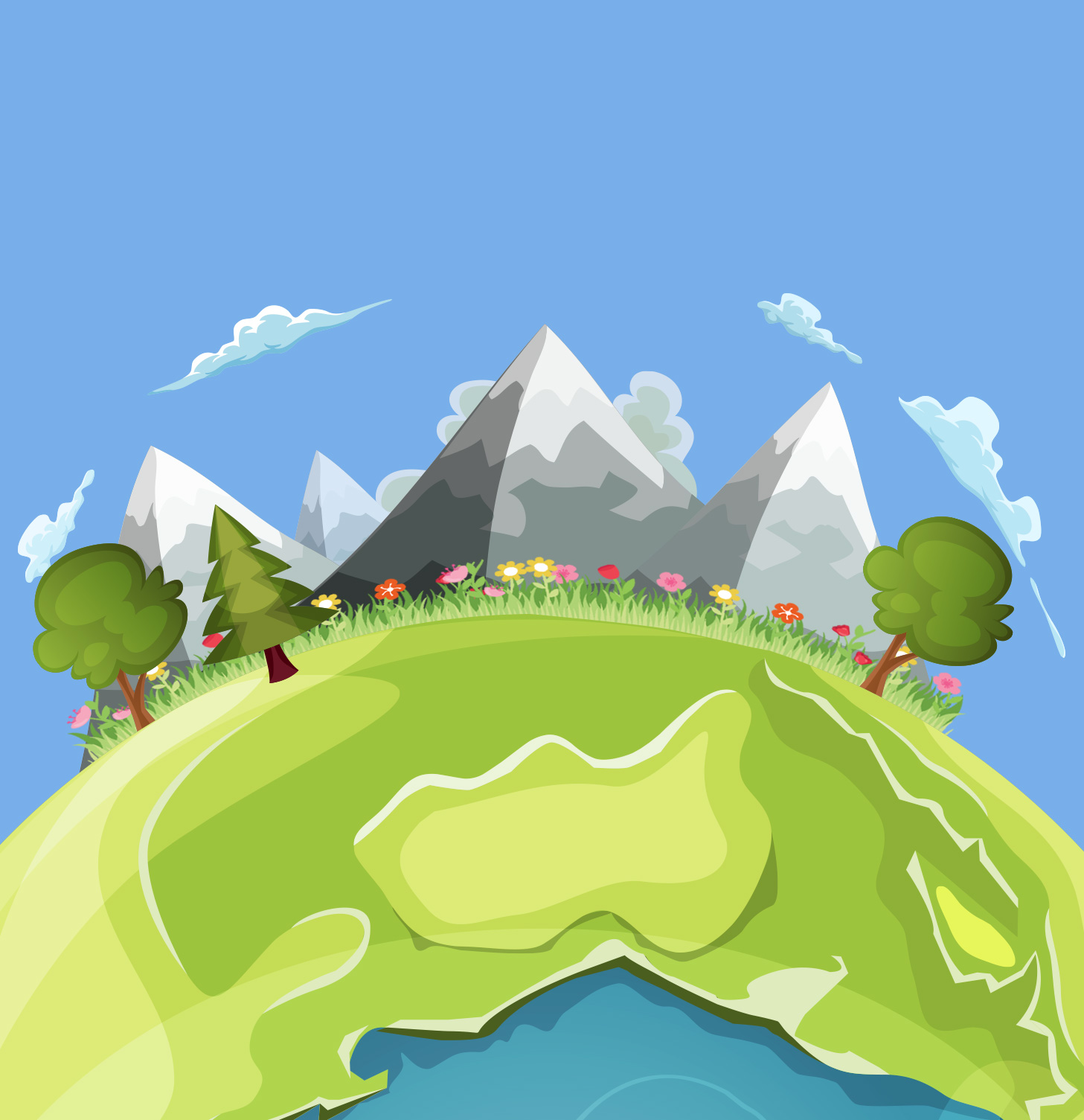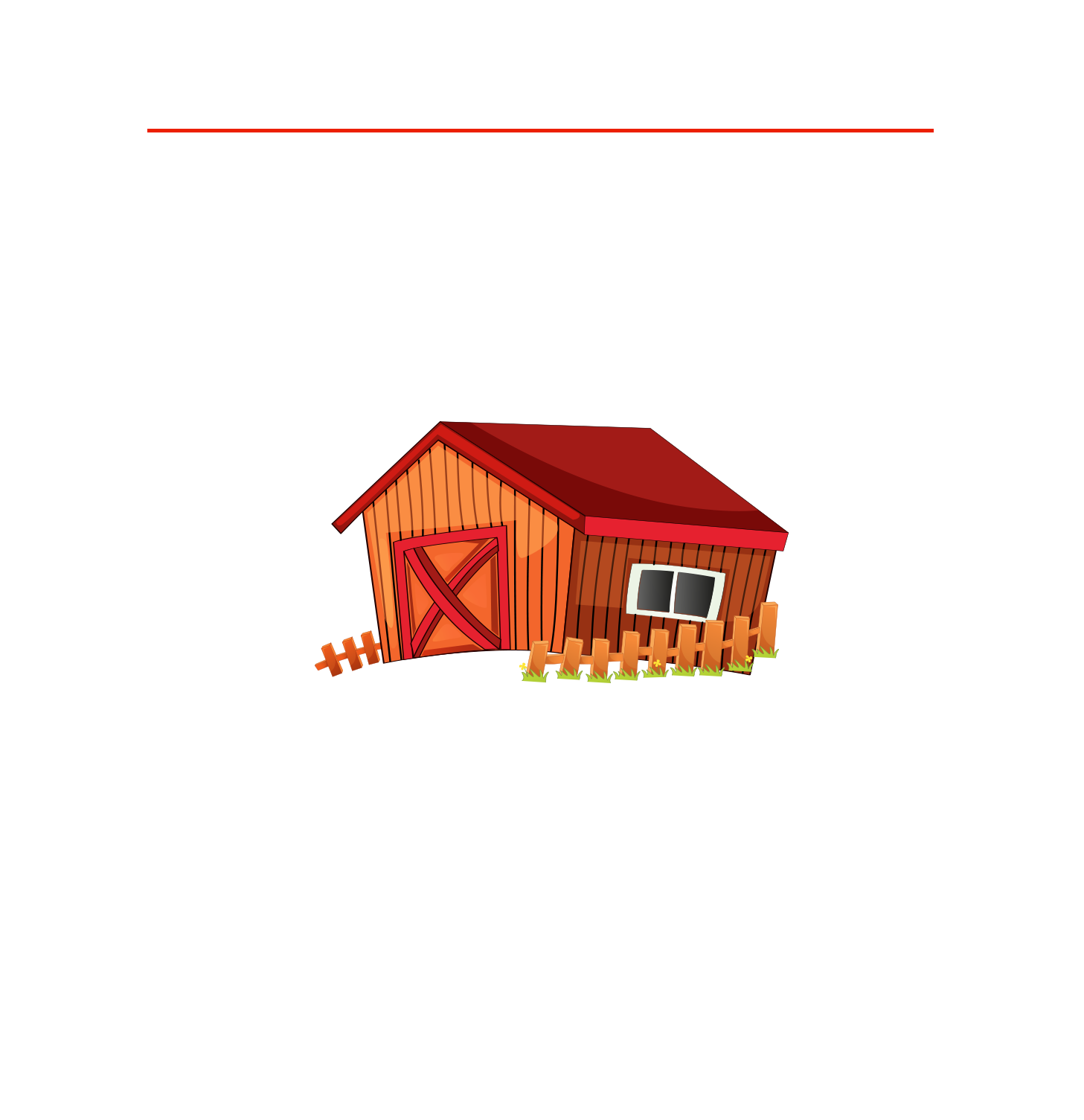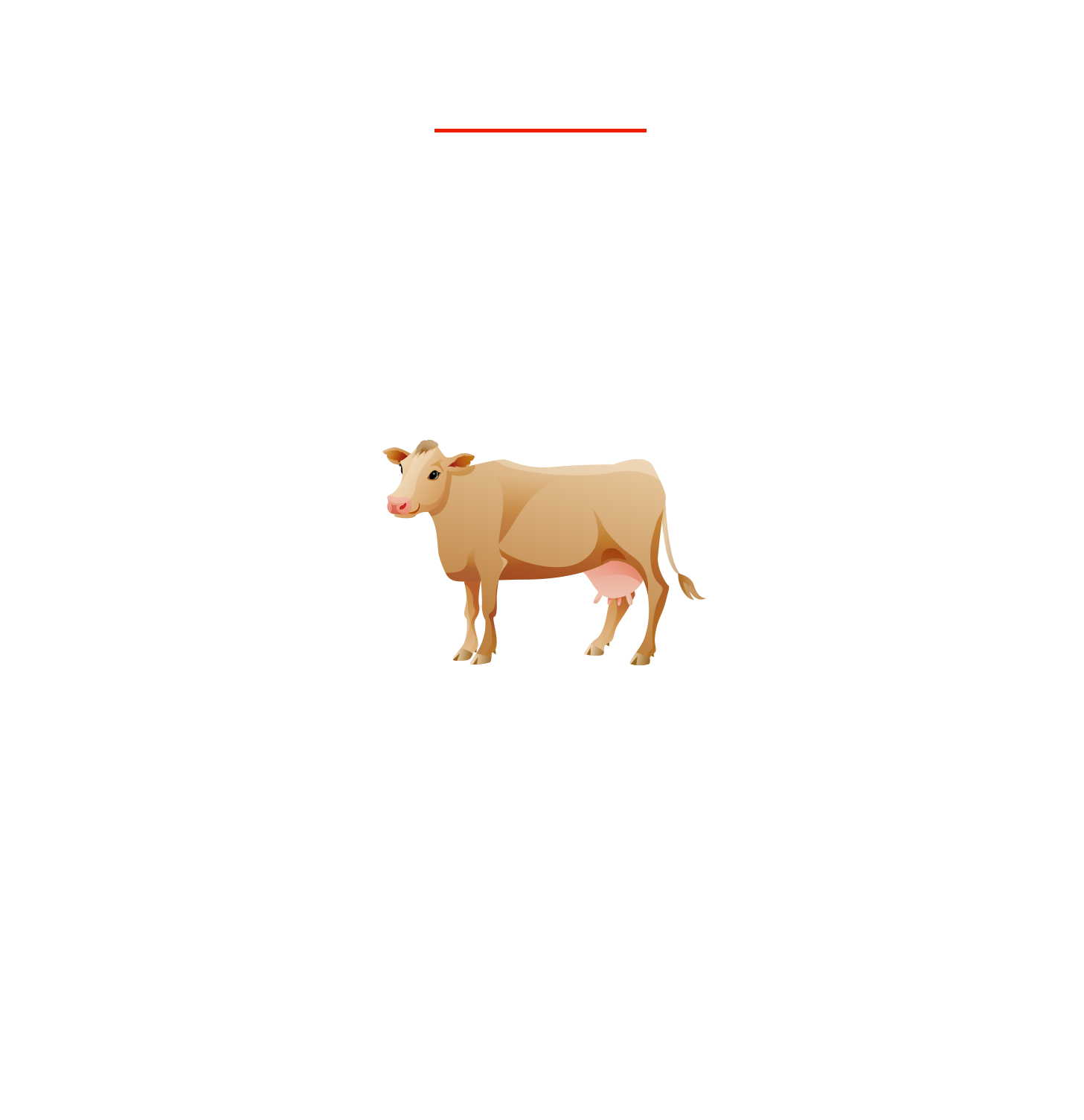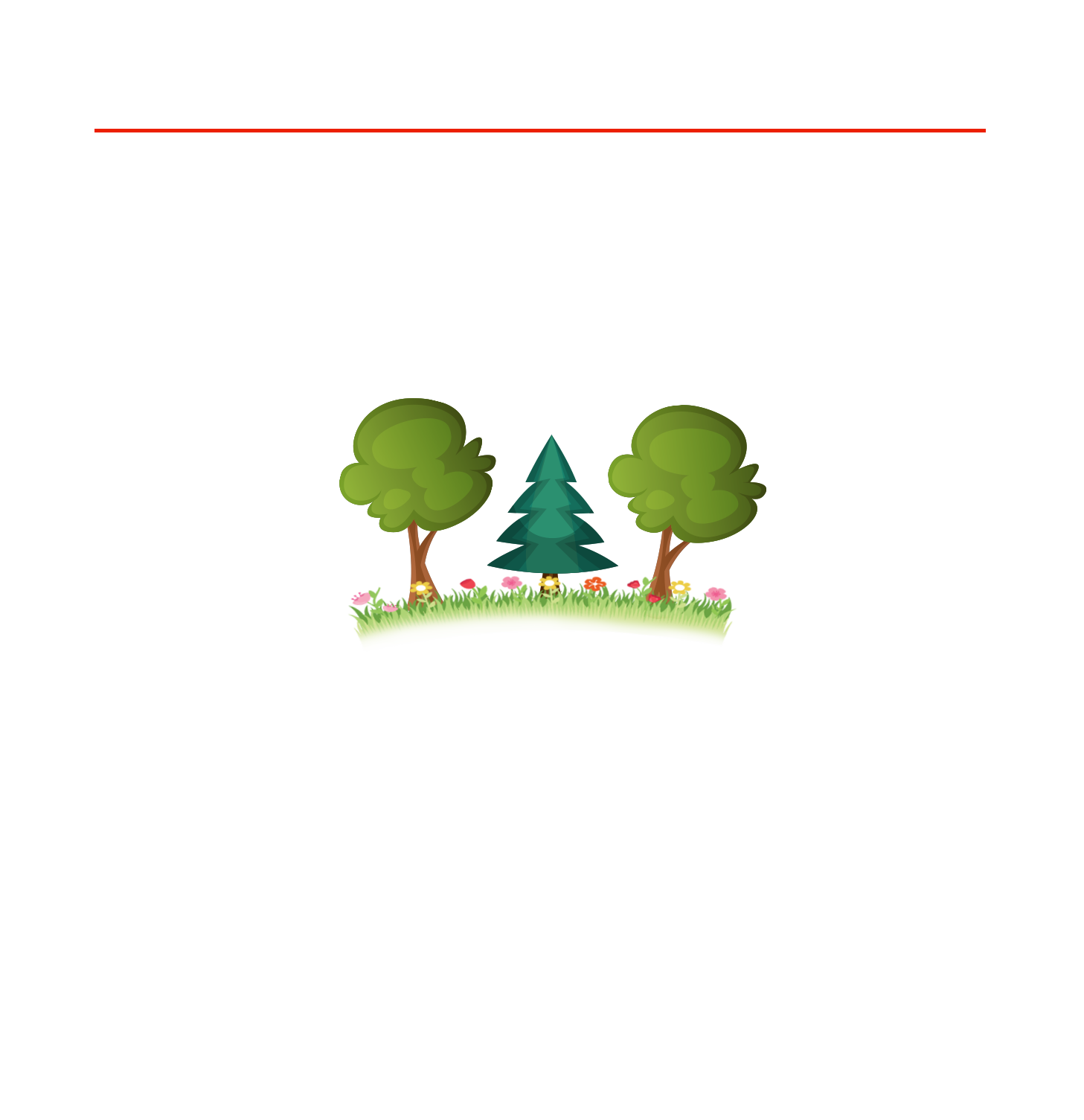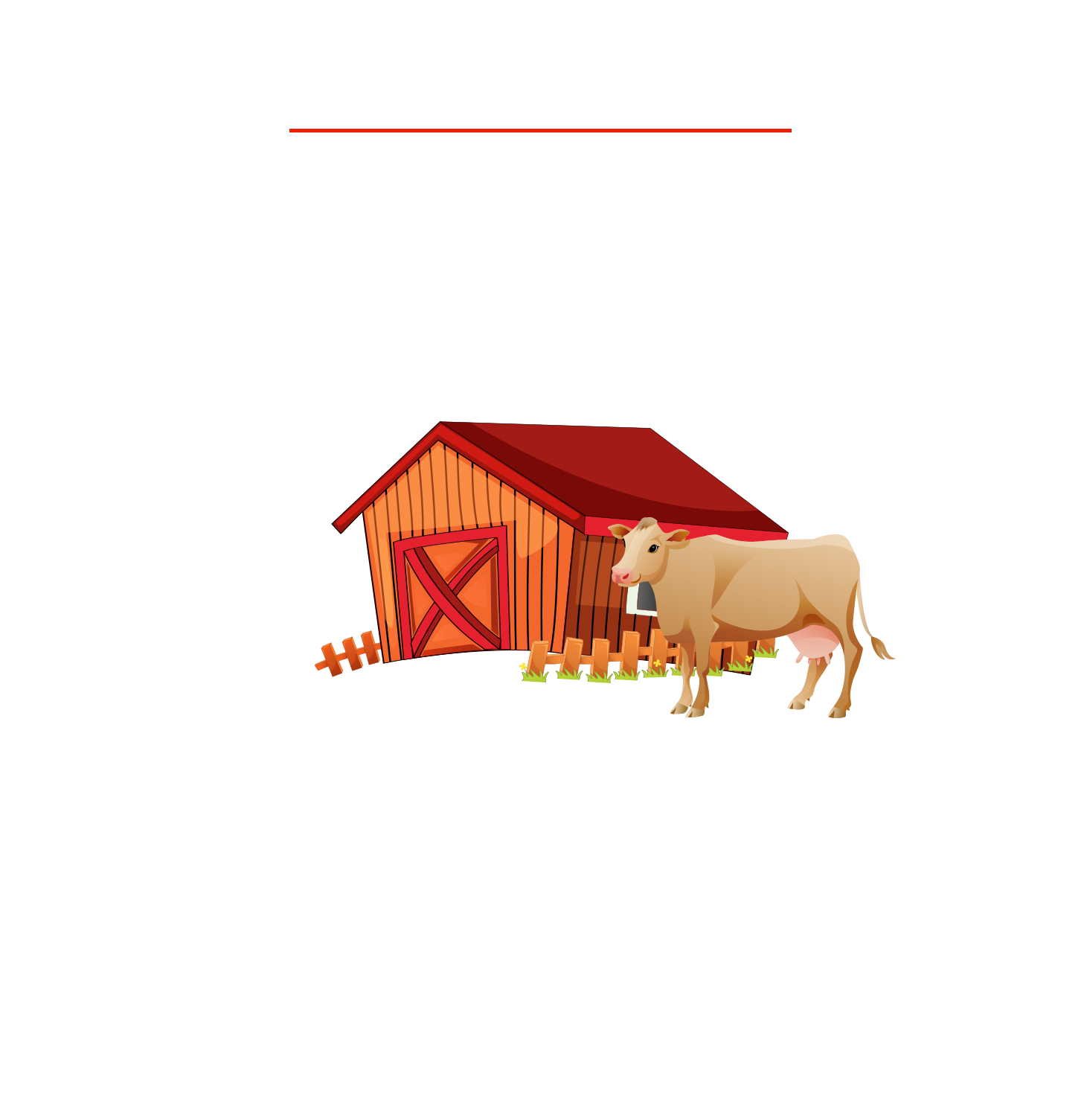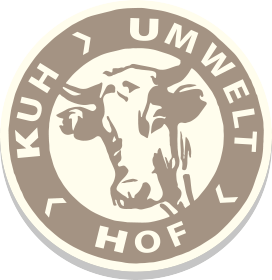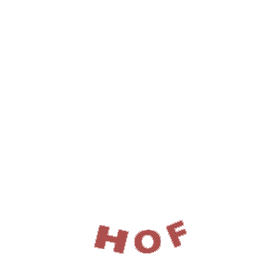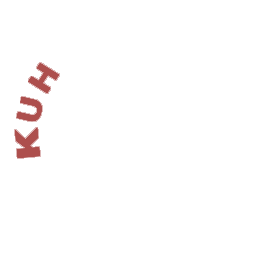 Discover how we promote sustainability by clicking on the particular areas cow, environment or farm.

Sustainability
SUSTAINABILITY – WE'RE FACING THE CHALLENGE AS A CARBON-NEUTRAL ENTERPRISE
OMIRA has been firmly rooted in the scenic region at the foothills of the Alps for many decades. As a dairy co-operative we belong to our approximately 2,600 farmers in the German states of Baden-Württemberg und Bavaria. Many of them have been supplying us for generations. A close relationship has arisen over the course of time, and together we have succeeded in manufacturing excellent dairy products. When we talk about sustainability at OMIRA, the focus revolves around our actions.
SUSTAINABILITY AT OUR MILK PRODUCERS: WELL ON THE WAY WITH "KUH"
We produce milk – and have been for almost 90 years now quite willingly and, above all, quite well. In the process we support our dairy farmers on the path to sustainability to enable us to produce high-quality, delicious milk and dairy products in the future, too. We call this path "KUH". The German acronym translates to cow – which explains part of the story, but not all of it. We bank on animal welfare, the K that stands for cow, on protecting the U that stands for environment, and on aspects of farm management, the H that stands for farm. Sustainability is becoming an established economic and ecological factor for our farmers as well. Numerous measures have been readily implemented, new ones are in progress.
COWS ON THE MOVE
Regular grazing and spacious, climate-adaptable indoor pens guarantee our cows sufficient movement.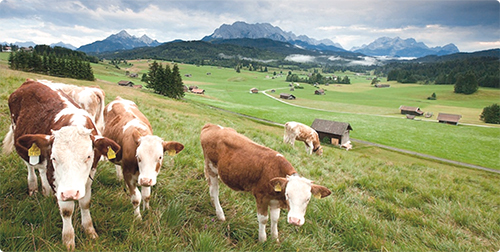 Cows are no sprinters, but they do enjoy being on the move. Leisurely. When grazing the livestock can satisfy their urge to move around while adapting feed intake to their needs at the same time. Accordingly, indoor pens are the optimal alternative to so-called tie-stall or stanchion barns. With slip-resistant and sure-footed flooring conditions along with temperatures between -7 and 16 degrees Celsius, the cows feel safe and sound inside.
LIVESTOCK-FRIENDLY REST AREA
Our cows like to lie down once in a while, too – up to 10 rest periods per cow per day.
A cow has up to 10 rest periods over the course of a day. This rest is very important for the livestock: joints and hooves can be relieved, there is better blood circulation in the udder, and the animals ruminate. The cubicles for resting ought to be spacious enough to make all this possible in an unobstructed fashion.
THE COWS' WELL-BEING
Cows have other needs apart from eating, drinking and resting. They love wellness, too.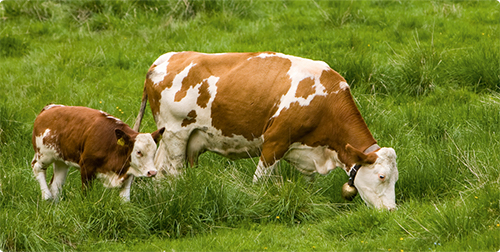 Stalls adapted to the cows' needs become genuine comfort zones. They can get a "rubdown" by moving against appropriately mounted circular grooming brushes or lie down comfortably on special lying mats. The key factor: plenty of room for movement and interaction.
PLENTY OF GRASS, HAY AND GOOD CARE
Although fairly easy to satisfy, cows do make demands when it comes to their feed in order to obtain quality milk.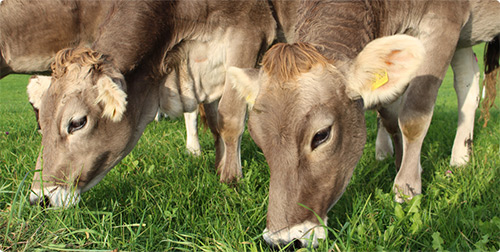 Cattle need to be presented with fodder regularly. Good staple fodder from the region including plenty of grass, hay and silage make a major contribution to animal welfare and the milk's quality. Dividers and elevated feeding areas foster an unharried feed intake. Sufficient drinking water and clean watering troughs are equally regarded as standard.
All measures that promote cattle's natural behaviour, for instance adapted barns, pens and stalls along with a balanced feed diet, support animal welfare. The livestock's horn structures are treated preventively or they should be hornless in order to minimise the danger of injury to other animals and the farmers. Impairments to health ought to be treated promptly because healthy cows can give milk for many years – the kind of truly lived sustainability that we value. We use continued education regarding animal welfare, e.g. seminars on the topic of homeopathy, to support our farmers in accomplishing this.
RENEWABLE ENERGIES
Green energy from "home-grown" farming.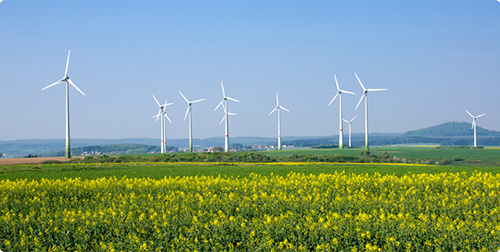 Our OMIRA farmers contribute substantially towards energy security and averting climate change by generating electricity from renewable energy sources. Via solar power systems on pen and barn roofs, energy recovery from biomass or constructing wind-turbine power plants, our farmers have recognised the benefits of these technologies for both operational development and the environment. They get involved in implementing new developments and concepts, and by doing so contribute greatly towards generating an energy in the villages and regions that places less of a burden on the environment.
SUSTAINABLE CULTIVATION
Agricultural land areas are habitats – and at the same time a valuable resource.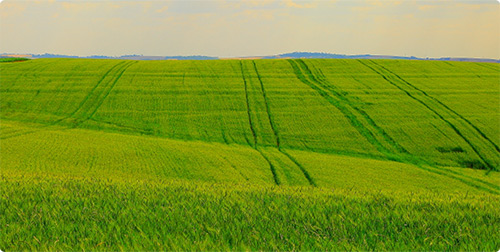 Within OMIRA the sustainability factor Environment is comprised of the sectors soil, pastureland, crop protection and energy. We want to provide the milk producers with stimulating ideas and demonstrate practicable ways that favour working with resources sustainably. Our common goal: soil use that is environmentally compatible and at the same time economically viable together with increased biodiversity.
CLIMATE PROTECTION AND ENERGY EFFICIENCY
Climate protection on farms through the use of energy-efficient technologies and measures towards saving energy.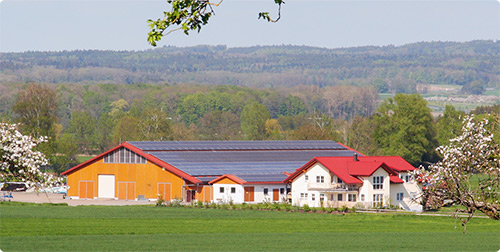 Energy efficiency within the production process plays a role not only at OMIRA itself: it equally applies on our farmers' farms. At OMIRA we started off by setting the first emphases: since the beginning of 2016 we procure solely 100 % green electricity. Alongside other measures towards saving energy, we test new systems and technologies in order to optimise transport routes and consequently reduce our CO2 emissions. As one example, we won the EnBW Innovation Prize in September 2014 on the subject of "Overall Concept towards Improving the Operational Energy Footprint and Placing Less of a Burden on the Environment" in the category "Innovation & Viability".
By introducing an Environmental Management System in compliance with ISO 14001 we are fulfilling our responsibility to deal with natural resources in a diligent and conservation-minded manner. A carefully observant mindset in working with water equally plays a central role thereby. Under the title "AgriClimateChange" we are starting a project with a promising future (currently still a pilot project) for climate protection in agriculture together with Bodensee-Stiftung, an international foundation for nature and culture, and our farmers. And we also support our farmers with targeted advisory consulting on energy efficiency via state-approved energy consultants. In the course of projects they provide key impulses towards reducing energy consumption on the farms.
MY CARBON FOOTPRINT
OMIRA has been climate-neutral since 2016 – the last thing we want is to leave a big footprint.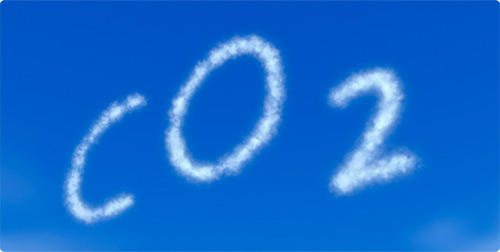 As one of the first activities in the matter of ecological sustainability, we had our corporate carbon footprint determined according to the specifications in the Kyoto Protocol. This analysis was followed by the rapid enactment of a variety of measures towards improvement. The goal: to continuously decrease CO2 emissions on the part of the OMIRA Group. Investments in energy-efficient processes, eco-friendly technologies and renewable energy, the use of green electricity and a reduction of power consumption were all able to substantially improve our carbon footprint. In addition, OMIRA has acquired emissions rights which are allocated or auctioned off by governments to provide companies with the opportunity to support corresponding climate protection projects worldwide.
Today's farmstead
Farm management – farsighted decisions.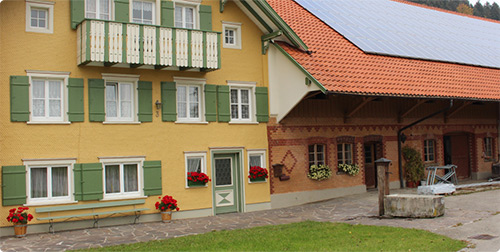 Can the social sustainability of an agricultural farming operation be measured and evaluated – is that necessary in the first place? In our opinion: yes, by all means. Independent of a farm's size, whether large or small, managed by the family itself or using employees: the point is to retain future capability in the long run. This is a decisive factor not only for an individual farming operation but, in the end, for all of us. Especially when "home-grown" agriculture is supposed to produce good-quality, broadly varied foodstuffs in the future, too. We map social sustainability at an agricultural facility in terms of the health of all staff, the working hours and arrangements for time off, education and training, as well as the planning and preparation for farm succession.
RESPONSIBILITY FOR SOCIETY
Inspiration from agriculture: values – knowledge – well-being.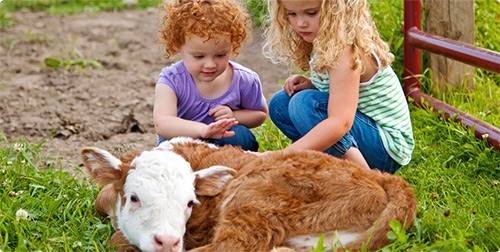 Our farmers make a fundamental contribution to the benefit of the common good and society. Each and every day. Whether it's done through involvement on agricultural committees or the community council on an honorary basis, preserving the beautiful cultural landscape to provide rest & recreation for the populace, or by being on-call in the voluntary fire brigade. What's more, our farmers are always the people to contact and reliable partners for the general public, too. Whether on "Open Farm Days" for schools and kindergartens, at festive farmyard events or exhibitions and fairs, the values held in farming and the work this involves are communicated to one and all.
CLEVER DAIRY FARMERS
At eye level – making progress together.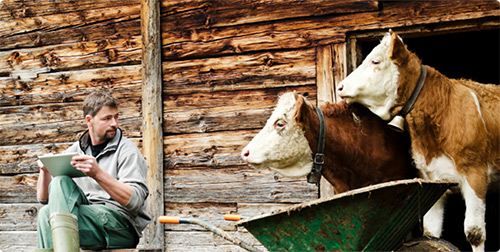 Our current efforts focus particularly on continued education and advanced training activities for our dairy farmers and the people they employ, for instance homeopathy seminars, workshops and even eLearning tools regarding both up-to-date topics and subjects relevant to the future.
EVERY EFFORT HAS ITS PRICE – MILK IS WORTH A GREAT DEAL TO US
Good, solidly footed training, a high commitment to work and self-initiative set our farmers apart.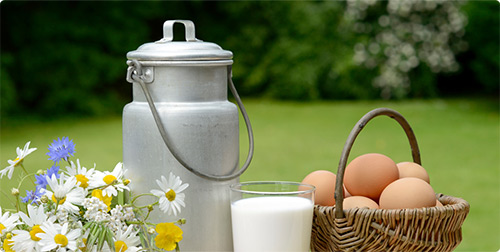 Our farmers are characterised by years of education and training in farming and agriculture together with annual advanced training courses in the widest variety of fields. These factors are enhanced by a high personal commitment to work linked with individual responsibility and self-initiative.
Our aim is to reward this kind of commitment and obtain a fair, competitive milk price for our dairy farmers on a long-term scale.