MinusL milk pudding Bourbon vanilla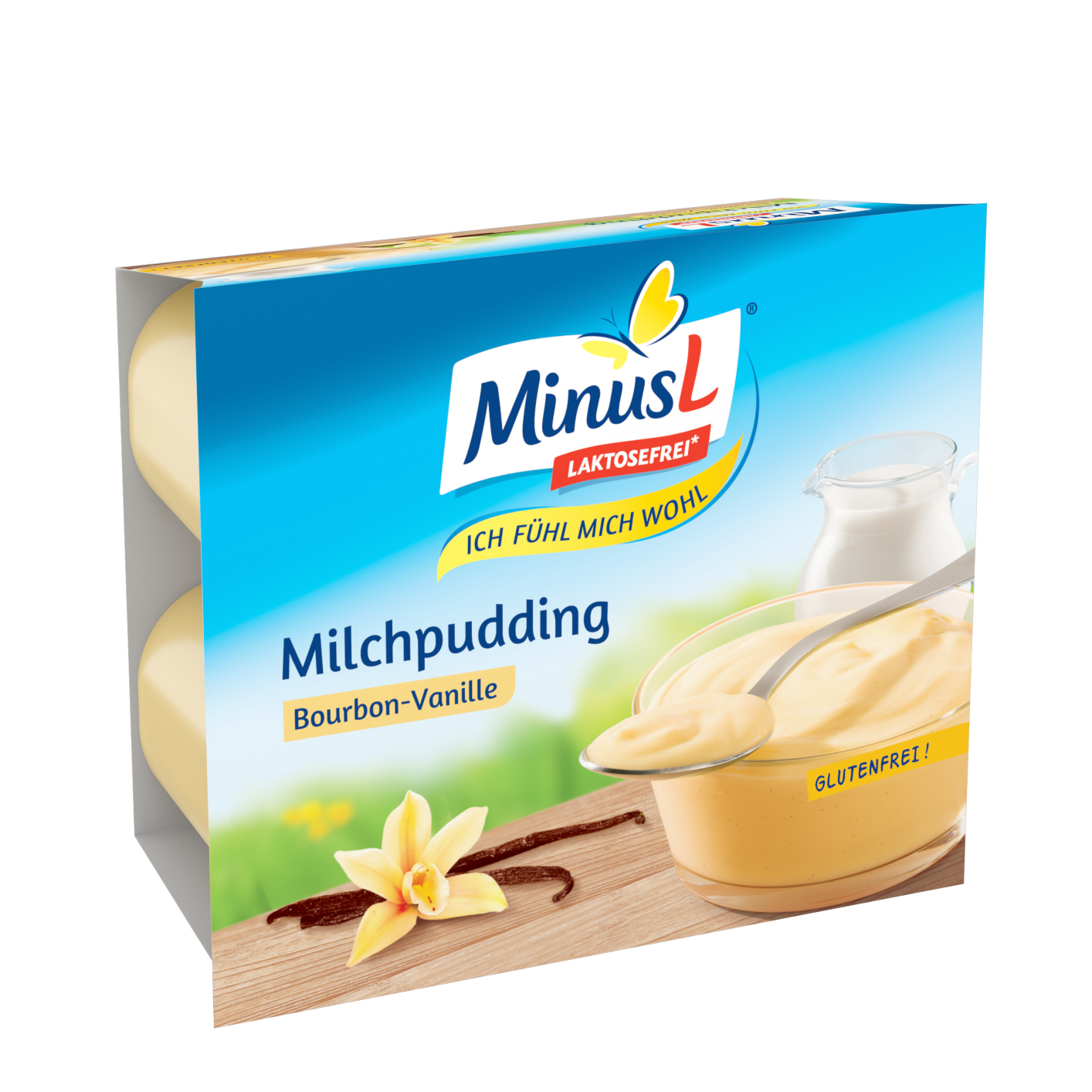 MinusL milk pudding Bourbon vanilla
Creamy milk pudding in a delicious vanilla variety – for everyone who likes vanilla, a golden opportunity to take pleasure in this sweet, lactose-free pudding. MinusL Bourbon vanilla Milk Pudding is available in a 4 x 125 g pack so that the whole family gets the chance to enjoy, too.
Lactose free* milk pudding Bourbon vanilla
INGREDIENTS
89% whole milk, sugar, modified starch, bourbon vanilla extract, lactase, natural flavouring (contains milk),
thickener: carrageenan; salt, powdered vanilla seeds, colour: beta-caroten.
Nutritional facts
Average nutritional values per 100 g:
Energy

414 kJ / 98 kcal

Fat
- of which saturates

3.2 g
2.1 g

Carbohydrates
- of which sugars

14.5 g
11.1 g

Fibre

0.0 g

Protein

2.9 g

Salt

0.25 g